Whatsapp
(LENOVO STORE JAKARTA) Ada yang ditanyakan?
Klik untuk chat dengan customer support kami
LENOVO STORE JAKARTA 1
● online
+6281311712698
LENOVO STORE JAKARTA 1
● online
Halo, perkenalkan saya
LENOVO STORE JAKARTA 1
baru saja
Ada yang bisa saya bantu?
baru saja
LENOVO Thinkstation P350 i7-11700K 16Gb 256GB SSD + 1 TB – Lenovo Jakarta
Rp 35.080.000
LENOVO Thinkstation P350 i7-11700K 16Gb 256GB SSD + 1 TB - Lenovo Jakarta
Info : 0813-1171-2698(WA)
Model ThinkStation P350
MTM 30E30090ID
Platform Tower with W580 chipset , Power 750W , Efficiency 92%
Processor Intel Core i7-11700K (8Cores, 16Threads , 3.6GHz- 5.0GHz)
Memory 1 x 16GB DDR4 3200 UDIMM 1Rx8
Storage 1 1TB Hard Drive, 7200RPM, 3.5"    SATA
Storage 2 256GB SSD M.2 2280 G4p TLC OP
Graphic Card NVIDIA T1000 4GB (4x miniDP 1.4)
Operating System Windows 10 Pro for Workstations 64
Media Card Reader 3 in 1 Card Reader
Optical Drive Slim DVD Rambo 9.0mm W10
Audio Card Integrated Audio
Wireless LAN Intel Wi-Fi 6 AX201 2x2 AX, Bluetooth Version 5.0 vPro
Mouse & Keyboard USB Calliope Mouse & Keyboard Black English
Converter 4 x Mini DP to HDMI
Front port 2x USB 3.2 Gen 1 , 2x USB 3.2 Gen 2 , 1x USB-C 3.2 Gen 2, 1x headphone / microphone combo jack (3.5mm), 1x microphone (3.5mm)
Rear port 4x USB 3.2 Gen 1 (one supports Smart Power On), 1x serial (9-pin), 1x Ethernet (RJ-45), 1x line-out (3.5mm), 2x DisplayPort
Certification ISV Certifications
Dimension (H x W x D) 170 x 315.4 x 376 mm (6.7 x 12.4 x 14.8 inches)
Weight 9.4 kg with maximum configuration (without monitor)
Warranty 3 Years Premier Support
Monitor ThinkVision S24e-20 - 23.8 inch FHD Monitor (62AEKAR2WW) + Lenovo Option Line Cord of Desktop/Monitor (45K1641)
LENOVO Thinkstation P350 - Lenovo Thinkstation P350 Jakarta - Lenovo Thinkstation P350 Indonesia
LENOVO STORE Jakarta - LENOVO Jakarta - LENOVO INDONESIA
For Other LENOVO Pricing please contact  – Untuk Harga Laptop/PC Desktop/PC AIO/Server/Monitor/Storage LENOVO yang lain bisa hubungi :
Info : 0813-1171-2698(WA)
email : sales1@fessadistribution.com
Tentukan pilihan yang tersedia!
LENOVO Thinkstation P350 i7-11700K 16Gb 256GB SSD + 1 TB – Lenovo Jakarta
LENOVO Thinkstation P350 i7-11700K 16Gb 256GB SSD + 1 TB – Lenovo Jakarta
Info : 0813-1171-2698(WA)
Features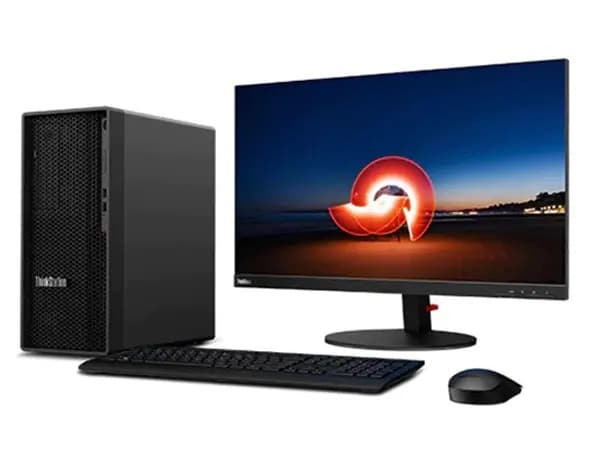 Designed with versatility and break-through performance at the fore, the ThinkStation P350 Tower is the ideal workstation solution for designers, engineers, students, and small-to-mid-sized businesses. What's more, this system includes an extensive portfolio of independent software vendors (ISV)-certified (see Tech Specs for a list of software).
Shown with optional keyboard, wireless mouse, and monitor sold separately.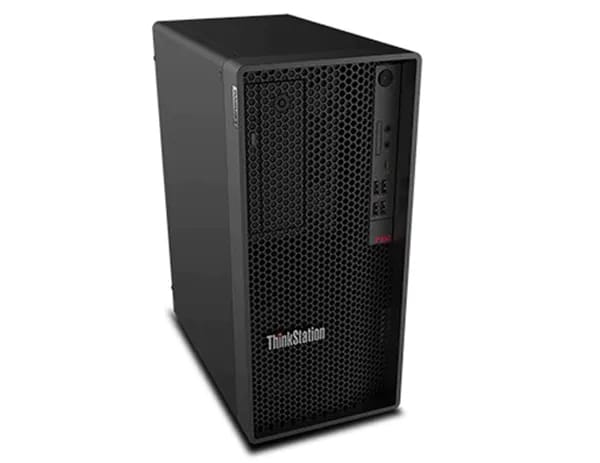 Customizable to your workflow
The ThinkStation P350 Tower offers a choice of Windows or Linux® operating systems, a choice of ECC or non-ECC memory (depending on processor selection), and a choice of high-efficient power supplies. Additionally, choose up to 11th Gen Intel® Core™ i9 vPro® processors or Intel® Xeon®. Professional graphics support includes NVIDIA® graphics options, including the powerful VR-ready NVIDIA® RTX™ A5000.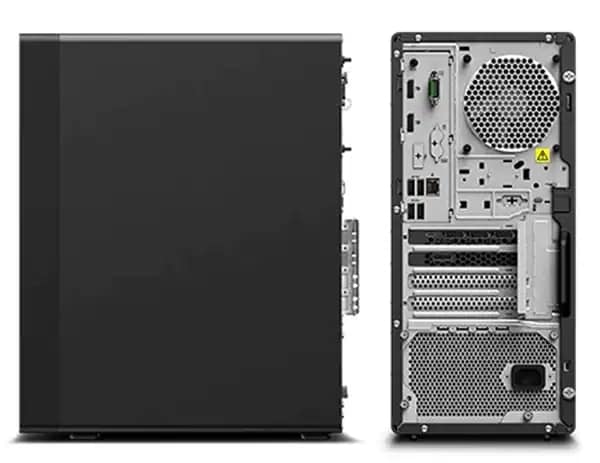 More than a few connections
The P350 Tower delivers up to 128GB of 3200MHz memory and M.2 PCIe Gen 4 NVMe storage—the most advanced storage technology available to maximize performance. Optional Thunderbolt™ 4 and 9 USB 3.2 ports provide fast access and additional peripheral connectivity and expandability.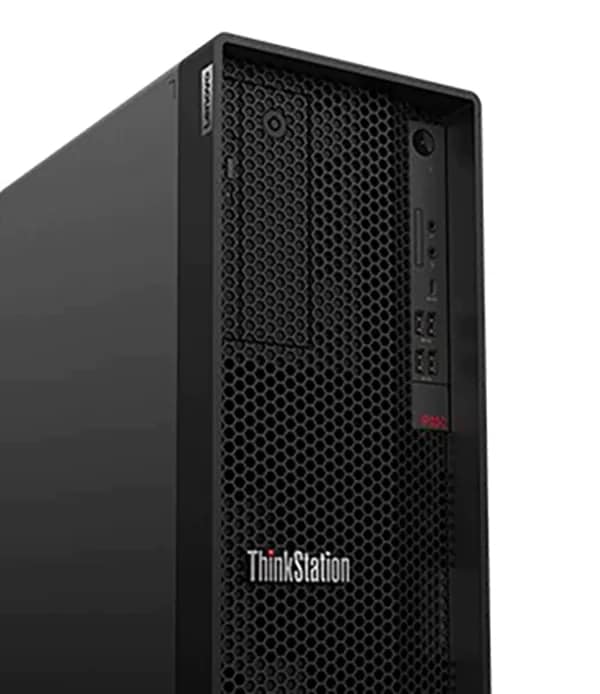 Easy component access means your system can grow along with your business, and the reliability that's built into each ThinkStation system means you'll keep it around. The P350 Tower passes more than 200 quality checks and 18 military specification STD-810G tests to ensure it runs in the harshest conditions— from the Arctic freeze to desert dust storms. Our legendary quality is no match for whatever life throws your way.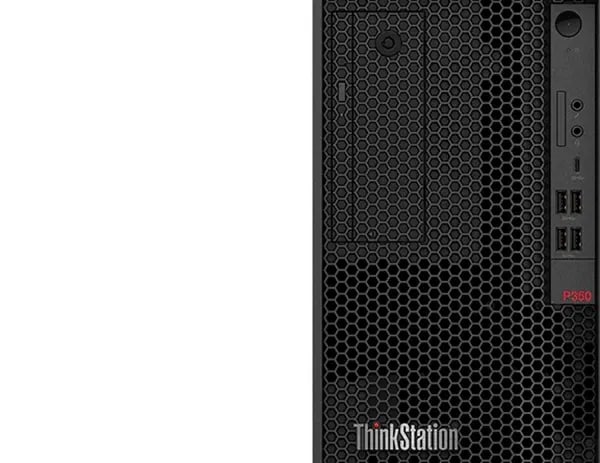 The ThinkStation P350 Tower workstation is protected by our ThinkShield security solutions—a suite of hardware and software that work together to safeguard both your device and your data. Trusted Platform Module (TPM) 2.0 encrypts your passwords, while a chassis intrusion detects any unauthorized attempts to access data. A self-healing BIOS recovers your data by returning it to an earlier state if it should become corrupted.
Specifications may vary depending upon region / model.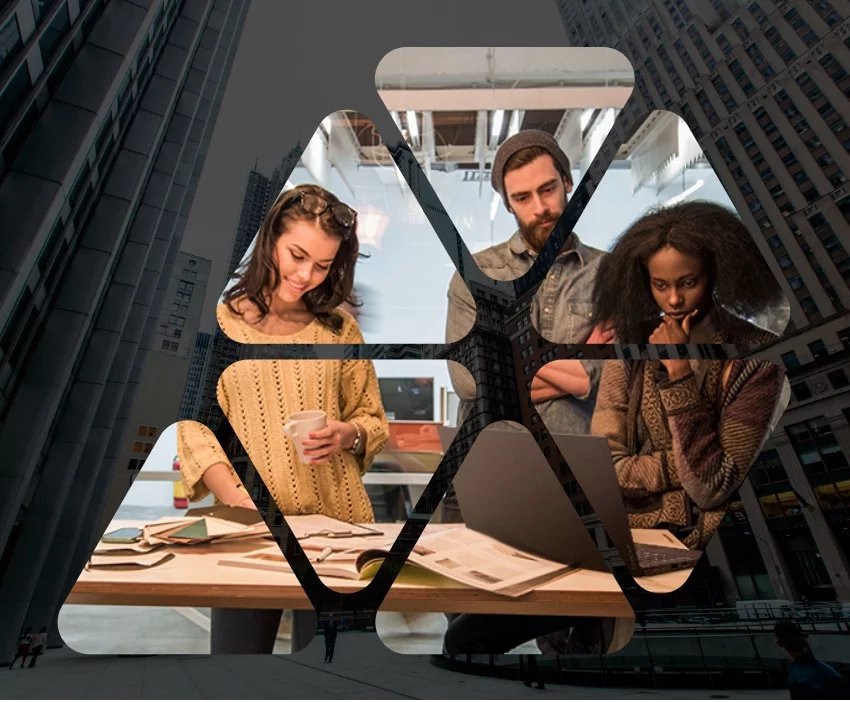 Leave your IT support to us
Whether you're running a business or just looking for a personal device to work from anywhere, when you upgrade to Lenovo Premier Support you'll get access to:
Comprehensive hardware and OEM software support
Single point of contact with advanced engineers 24x7x365
Technical account managers for proactive relationship & escalation management
Priority service delivery & repair parts
Onsite Service maximizes PC uptime and productivity by providing convenient, fast repair service at your place. In addition, with Tech Install CRU service the installation of all internal Customer Replaceable Unit (CRU) parts will be done on your behalf by a trained technician.1
This fixed-term, fixed-cost service help you accurately budget for PC expenses, protect your investment, and lower the cost of ownership over time.1
Retain your drive if it should happen to fail, giving you the peace of mind of knowing that your valuable data is secure.1, 2
1 Up to 5 years total duration
2 May not be available in all regions
Ports & Slots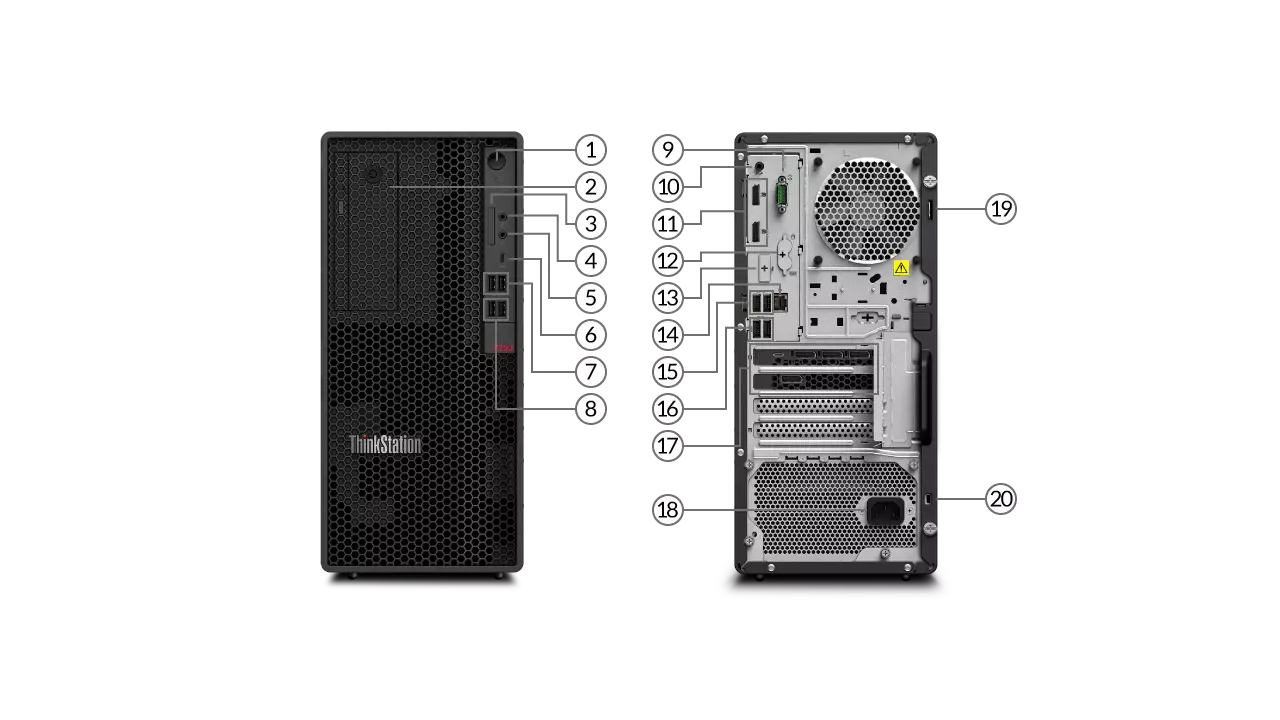 1

Power button

11

2 x DisplayPorts

2

Optional flex bay

12

Optional connector

3

SD card reader

13

Optional connector

4

Microphone jack

14

RJ45 ethernet

5

Headphone / mic combo

15

2 x USB-A 3.2 Gen 1

6

USB-C 3.2 Gen 2

16

2 x USB-A 3.2 Gen 2

7

2 x USB-A 3.2 Gen 1

17

Optional PCIe slots

8

2 x USB-A 3.2 Gen 2

18

Power in

9

Serial port

19

Padlock slot

10

Audio out

20

Kensington lock slot
LENOVO Thinkstation P350 – Lenovo Thinkstation P350 Jakarta – Lenovo Thinkstation P350 Indonesia
LENOVO STORE Jakarta – LENOVO Jakarta – LENOVO INDONESIA
For Other LENOVO Pricing please contact  – Untuk Harga Laptop/PC Desktop/PC AIO/Server/Monitor/Storage LENOVO yang lain bisa hubungi :
Info : 0813-1171-2698(WA)
email : sales1@fessadistribution.com
Tags: fessa distribution, Jual Lenovo Thinkstation, Jual Lenovo Thinkstation Indonesia, Jual Lenovo Thinkstation Jakarta, Jual Lenovo Thinkstation P350, Jual Lenovo Thinkstation P350 Indonesia, Jual Lenovo Thinkstation P350 Jakarta, Lenovo Indonesia, Lenovo Jakarta, Lenovo Official Jakarta, Lenovo Store Jakarta, Lenovo Thinkstation, Lenovo Thinkstation Indonesia, Lenovo Thinkstation Jakarta, Lenovo Thinkstation P350, Lenovo Thinkstation P350 Indonesia, Lenovo Thinkstation P350 Jakarta
LENOVO Thinkstation P350 i7-11700K 16Gb 256GB SSD + 1 TB – Lenovo Jakarta
| | |
| --- | --- |
| Berat | 25000 gram |
| Kondisi | Baru |
| Dilihat | 110 kali |
| Diskusi | Belum ada komentar |